Well, I can officially report that we are in the second trimester. However, the wonderful energy and life you're supposed to get back in this trimester seems to be slacking. All I have to show for this trimester so far is a bloated belly and face and sore insides. I can no longer bend over without feeling an unpleasant pressure where the fetus is and quite frankly I'm annoyed with everything. Which puts me in a bad mood. Which makes my husband's life miserable- which puts me in an even worse mood. It's a vicious cycle.
Week 14 is a lemon; perhaps that's why I've been in such a sour mood lately.
Things that make me happy so far: yankee candle electric warmer and assortment of smell good burning tarts. Instant smile and wash of all bad emotions. Good books, new clothes (notice these are all material things). I am usually such a saver when it comes to money. I swear before I was pregnant I hadn't spent a penny on "fun" (non-work related) clothes since high school. And even then, it was really only for Christmas or my birthday. However, in the past 2 weeks alone I have bought over $250 in new clothes and not to mention the money I spend on food and things that smell good (see Yankee Candle reference above). It's sad because I should be saving this money for the baby, but at the same time I feel like I need these things for myself. NOW. Is it some sort of "prize" or bribery that I'm giving to myself? "Oh self, you're doing so well. If you can get through this week I'll buy you a new book to read!" Or maybe it's just that I feel the need to focus my attention on something non-baby related and that's the only way I can escape it?
Speaking of new books, my newest book just came in from Amazon!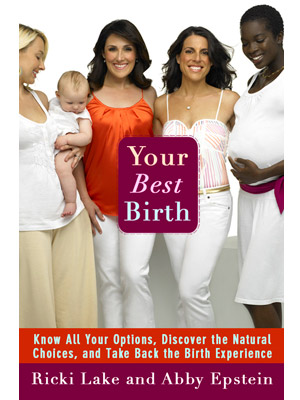 Review to come as soon as I'm finished!
Nothing new from last week.